Balise Certified Pre-Owned Warranty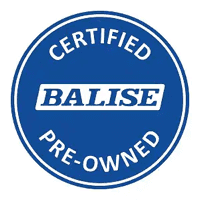 Introducing: 90-Day Warranty on Used Cars from Balise Honda
The vast majority of our pre-owned vehicles come with the Balise Honda Certified Pre-Owned Warranty, a 90-day or 3,750 mile warranty, at no additional charge. The warranty covers major components such as engine and powertrain (please see dealer for exclusions, program varies by state).
What Does the Warranty Cover?
All these parts are covered…and more!
Engine
Cylinder block
Cylinder head
Engine mounts
Exhaust manifold
Flywheel
Harmonic balancer
Intake manifold
Internally lubricated parts
Oil pan
Oil pump
Timing belt/chain
Turbo/supercharger
Valve covers
Water pump
Drive Axles
Axle bearings
Constant velocity joints/boots
Differential axle housing/case and cover
Drive axle shafts
Drive shafts
Four wheel drive locking hubs
Internally lubricated parts
Universal joints
Transmission
Bell housing
Electronic shift control unit
Flex plate and ring gear
Internally lubricated parts
Torque converter
Transfer case
Transfer case internally lubricated parts
Transmission mounts
Transmission pan
Transmission/transaxle case
Valve body
Dealership Info

Mon - Fri

9:00 AM - 7:30 PM




Sat

9:00 AM - 6:00 PM




Sun

Closed

Mon - Fri

7:30 AM - 6:00 PM




Sat

8:00 AM - 5:00 PM




Sun

Closed

Mon - Fri

7:30 AM - 6:00 PM




Sat

8:00 AM - 5:00 PM




Sun

Closed