2023 Honda Civic Type R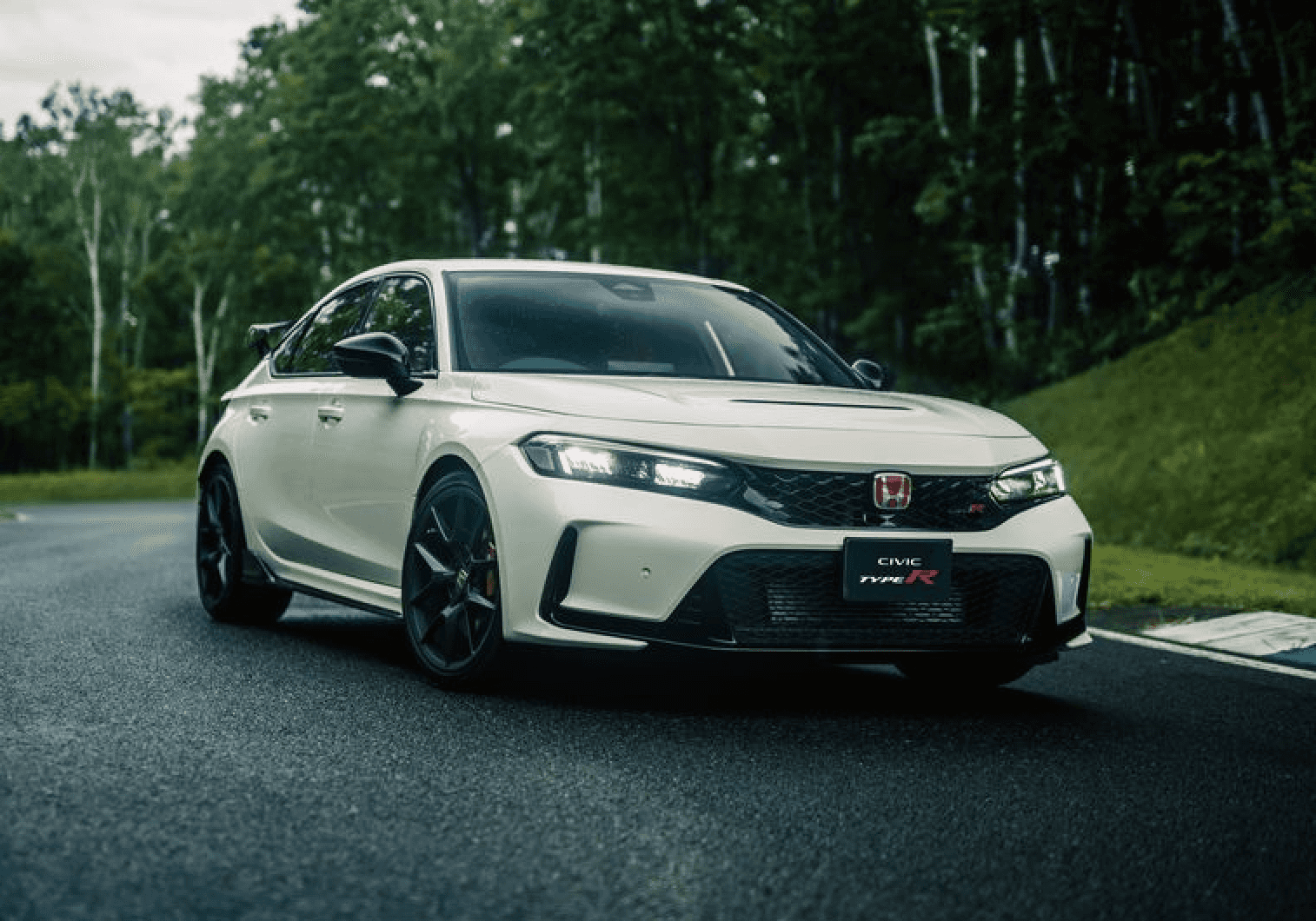 Overview
The Civic Type R has long been recognized for its performance, and after a great deal of anticipation, Honda is ready to draw back the curtains on the latest edition. This high-performance take on the regular Civic sedan made its debut in 1997 and has since become one of the most endorsed vehicles among track enthusiasts. For model year 2023, the Nürburgring tuned-and-tested Type R has been redesigned from the ground up, offering more style, performance, and luxury than ever. In fact, the '23 Type R recently set a new record for front-wheel-drive production cars at the Suzuka Circuit in Japan, which will host the Formula 1 Honda Japanese Grand Prix for 2022. While the next-gen Type R isn't slated for release until this fall, we have plenty of exciting information to mull over prior to its arrival.
Performance Reimagined
Whether you're cruising along the freeway or burning up rubber the racetrack, the all-new Type R promises a behind-the-wheel experience like no other. It will raise the bar among performance vehicles with its varied functional enhancements, which consist of a more lightweight and rigid body, improved suspension and steering performance, and an augmented six-speed manual transmission with rev-matching to go along with its potent 2.0-liter turbo four-cylinder engine. These considerable updates culminate in a Type R that will push performance boundaries and engage the senses at new heights.
Hotter Looks
The redesigned Type R will sport a fresh new look that's more aerodynamic, balanced, and sophisticated. Honda has given it a more aggressive front bumper that includes the same sporty honeycomb mesh grille seen on other 2023 Honda redesigns, plus larger front fender grilles, a new side-sill motif behind the front wheels to help maximize airflow, more muscular fender flares, and lightweight wheels with wider tires. Not only that, but the '23 Type R will show off a new rear spoiler and a reshaped rear bumper that reveals three round exhaust pipes and a new diffuser.
New Performance-Inspired Cockpit
The Civic Type R was given a full interior makeover for this 2023 redesign. It's more functional and elegant than the previous model, featuring arresting red seats and interior trim details, a honeycomb dash insert (carried over from the regular '23 Civic) that's stamped with a Type R plate, synthetic-suede upholstery that helps keep occupants planted during high-performance driving, and a new +R driving meter that contains a graphic engine rpm display, rev indicator lights, and a gear position indicator. The '23 Civic Type R will also come with a lower multi-information display that provides crucial vehicle data for the driver. The new model will have the Honda LogR performance data logger, too, showing real-time information related to the mechanical aspects of the vehicle as well as its responses to driver input. Honda LogR also includes a stopwatch for recording lap times and lets you share driving videos.